The internet has been responsible for some fundamental shifts in our culture; The music industry, retail,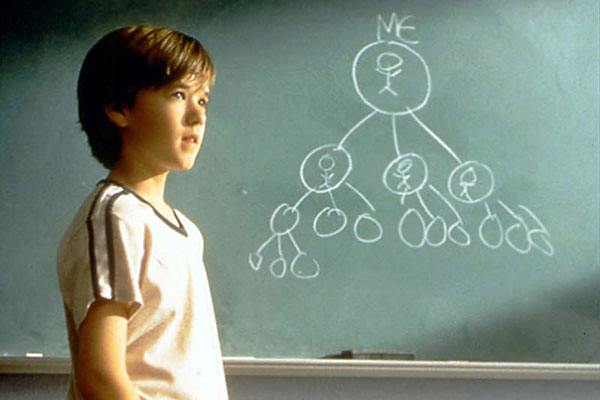 photography and the way we communicate with people. Unfortunately this change isn't always positive there's plenty of negative press about what's happening in the world because of technology.
There is however a really positive movement that has become much more "mainstream" because of the way we communicate and share information. Something so completely inspiring it gives you that shivering sense of excitement when ever you come across its content. I'm talking about altruism.
There are many negative traits as humans that are paraded on mainstream media to make the headlines and yes the shock and awe is something that makes us take notice, but kindness without any type of agenda is one that really resonates with people because it's not something that we see that often in the news. Because of the way we now communicate, people are sharing these stories amongst themselves, which inspires others and then they share and so on.
No I haven't gone off-piste, this is still a photography blog, stay with me.
I'm not sure whether it's because I used to read/watch about too many superheroes as a child, but the thought of helping someone out (even when I know it was going to bite me in the ass later on) without asking for anything in return has always been something inherent to what makes me who I am. Those of you that know me, know that I've been an avid fan of David Hobby and the
Strobist
movement since it first started, the thought that someone would give all of this information away for free was a major inspiration and a real changing point in my life. In a field where competition was already hard, now making that more accessible to millions of people was only going to make the marketplace more difficult. I'm not sure if this was the intention of David Hobby when he first started Strobist, but opening up that market to millions of people who were collaborating and constantly pushing the boundaries of what was accepted as "good photography" has accelerated how fast things progress. It was almost like the end scene in the Jet Li movie
Hero
where he has what he thought was his purpose right in front of him, the chance to attain what was right in front of him... but then realised that the world was much bigger than him, so sacrificed his own personal goal for something that would benefit everyone else.
Over the last few months I've been seemingly quiet when it comes to photography. I've been working on various charity projects to help inspire other people regardless of what they do. I won't go into a huge amount of detail about specific projects now, but I have been shooting with some people that are doing things for others or needed a bit of inspiration. How much did I charge for a photoshoot? Nothing. My only stipulation was to remember the kindness and to pay it forward when they get the chance.
Why would I do that, it doesn't make business sense?!!! Once you understand the difference between needs and purpose you'll really understand how to keep your motivation and drive in anything you do and therefore be successful. I'd love to claim to have written that but it was brought up in a conversation
Jamil Quereshi
. In an absolute lightbulb moment for me I finally understood that being successful wasn't about how much money you have, the car you drive, the house you live in; It is for some people, but for me money has never been my main driver for photography. Don't get me wrong I'm not saying that it's not important because without it I can't continue to do what I do, but this is just a need it's not my purpose.
I'd love to start a movement, much like David did with Strobist, something that will live on in the history books past me and the generations to follow and maybe one day I will. But for now using my talent to do something that will really benefit someone else in need and hopefully get them to do the same in the future is my contribution to making the world that little bit better.
My purpose- the thing that drives me to do what I do is to inspire people, to do/think/see something differently. What's yours?